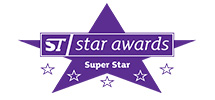 ELC is a multi award winning English educational organisation. In the Study Travel Magazine awards (this is the Oscars for schools!) ELC Sydney was voted Star English Language School Southern Hemisphere in 2013, 2012, 2011, 2009 and 2007. In 2013 we were awarded STM 'Superstar' which is a lifetime award in this category.
ELC Kuala Lumpur follows the same programs and provides the same quality tuition and services so you can be confident that you will receive the very best tuition and service.
---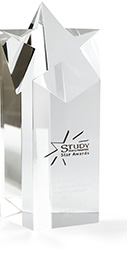 STM Superstar Award Lifetime
5x Star English language school Southern Hemisphere
2x Shortlisted

---
Accreditations & Quality Standards
In 2014 and 2015 ELC won the ASEAN Masterclass award for most outstanding English language school in the region and is a Selangor Business Award Winner.
ELC Malaysia is fully accredited by the Malaysian Government
ELC Malaysia was the founding member of English Malaysia which represents the best English language colleges in Malaysia
ELC Sydney works closely with the Australian government initiative Future Unlimited to promote Australia as a study destination internationally.
www.studyinaustralia.gov.au

NEAS

is an Australian global leader that provides quality assurance in the English learning and teaching community. NEAS upholds high standards, supports programs and services in its Centres of Quality, and provides guidance on processes of constant improvement.
English Language Company (ELC) is one the of NEAS Quality Centres endorsed for Academic and General English. Such centres are highly recognised in the English language teaching community for their strong commitment to quality outcomes in each of the NEAS quality areas. Quality endorsement by NEAS is underpinned and maintained with input from students, teachers and education professionals.